I don't like to poke fun at people and that is not my intention here, but we do occasionally see some amusing things here at the marina. The above picture shows a high-thrust Yamaha propeller mounted backward. I have never seen this done before and in this case I can see how it was a bit confusing. The high-thrust Yamaha propeller has a hub that is larger than the bullet-section of the lower-unit so even installed properly they look a little odd.
The marina crew all had a chuckle and we did pull the prop and install the spare. The backward-installed prop was damaged. The lock washer was used as a thrust washer and became lodged in the hub. So as the headline reads, perhaps you should consult a professional even for the small things.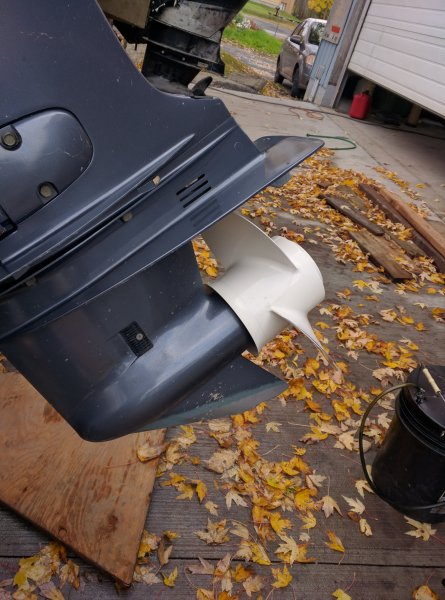 From another angle. You can see how it might be confusing, the prop hub is quite large. The boat ran strong in reverse, but in forward it was not so impressive.