We had very busy summer which turned into a very busy fall season. We now have all the boats put to bed and now we have our winter work lined up. For the most part, this winter will be all about building docks. We did a major harbour upgrade last summer, the primary harbour is deeper and wider. We will be able to accommodate larger boats, so we need larger docks. The service life of the old wooden docks that have been in service here since the 1970s has ended and new steel docks will be installed in the spring.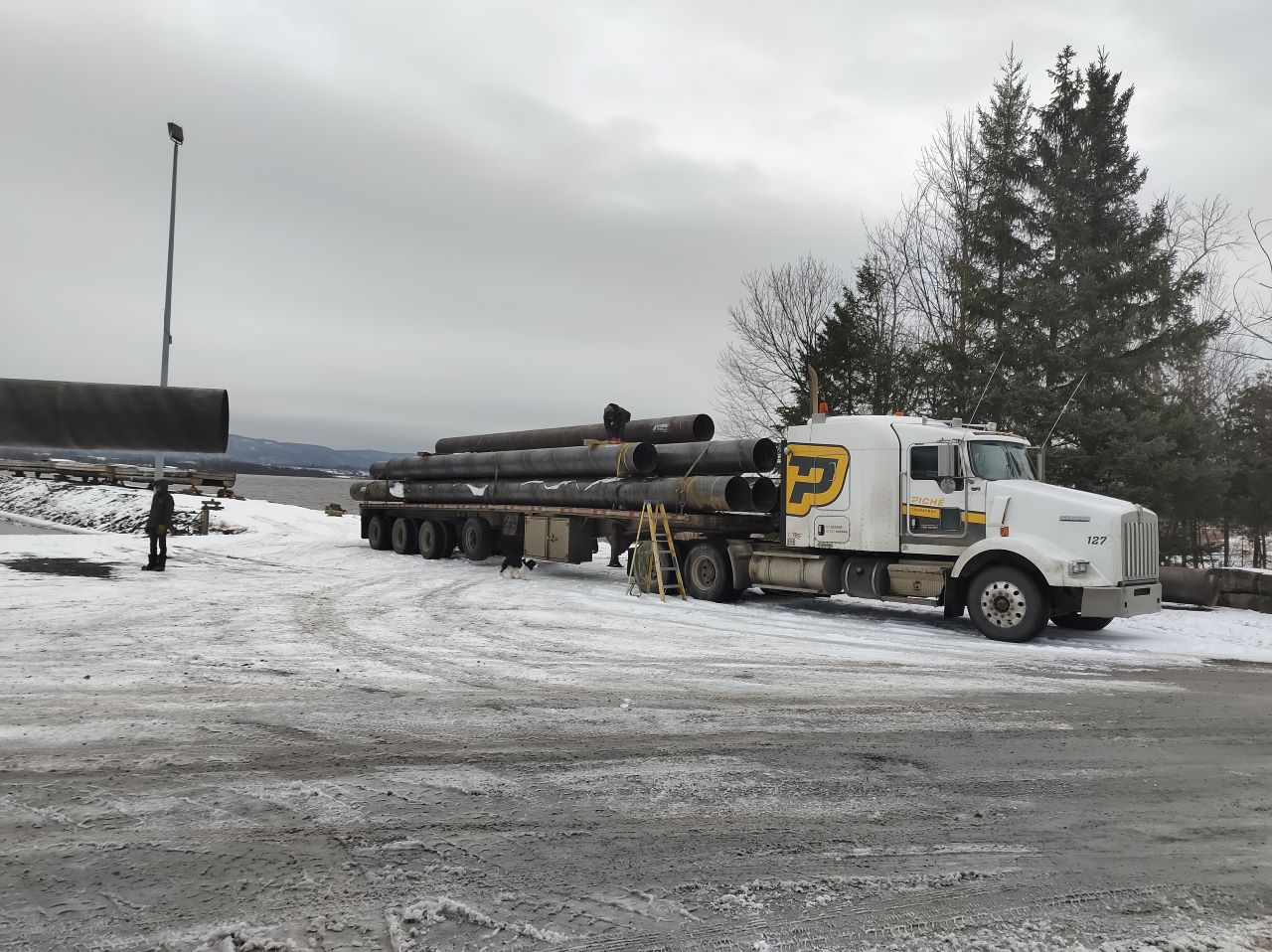 A load of steel tubes has arrived, construction will begin soon
It is not just our own upgrades we are working on, we have several custom dock projects under way for river residents.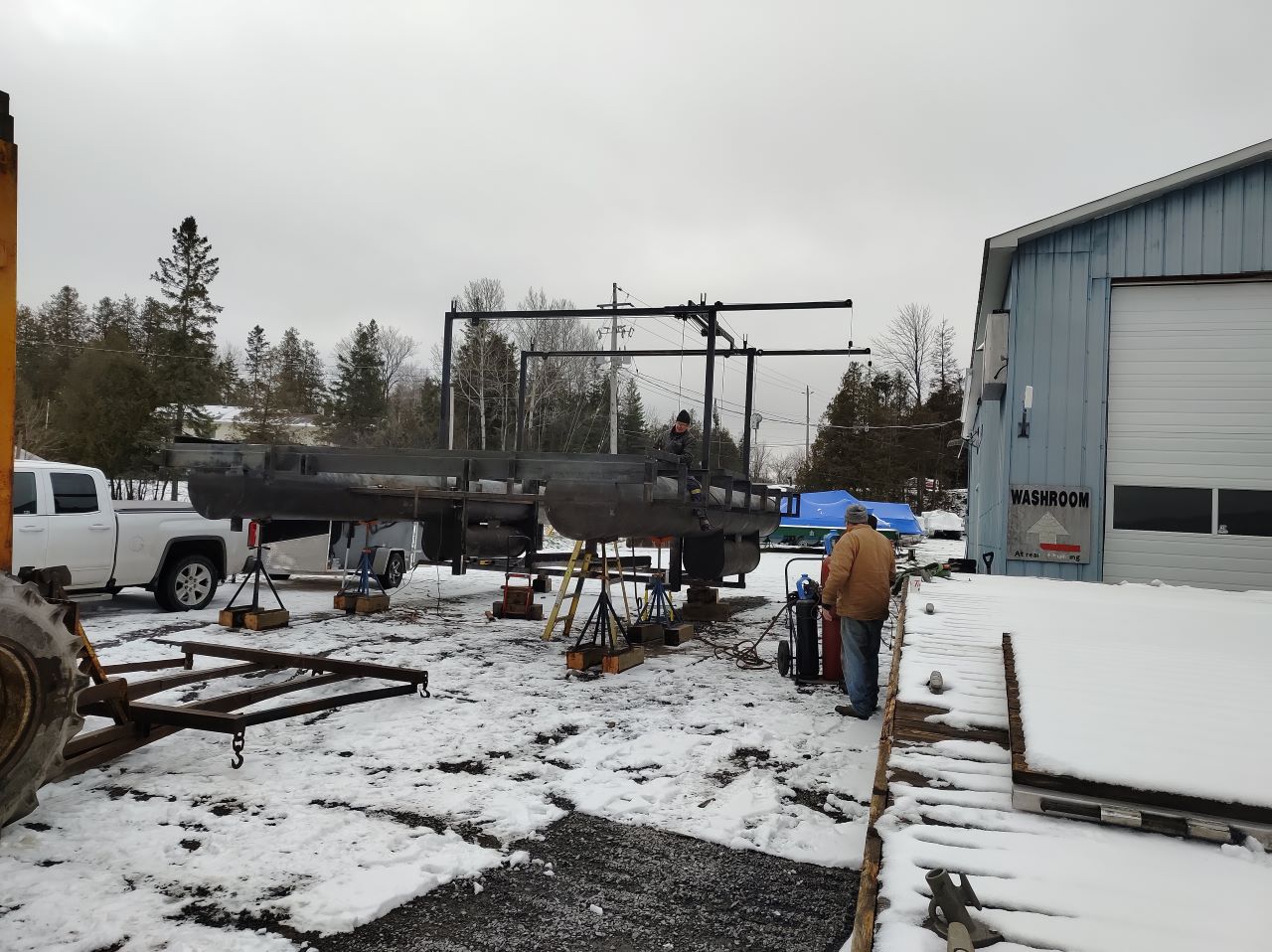 This is a dock that we built several years ago. Customer is having us remodel it adding 17' to the length of it and adding a new roof.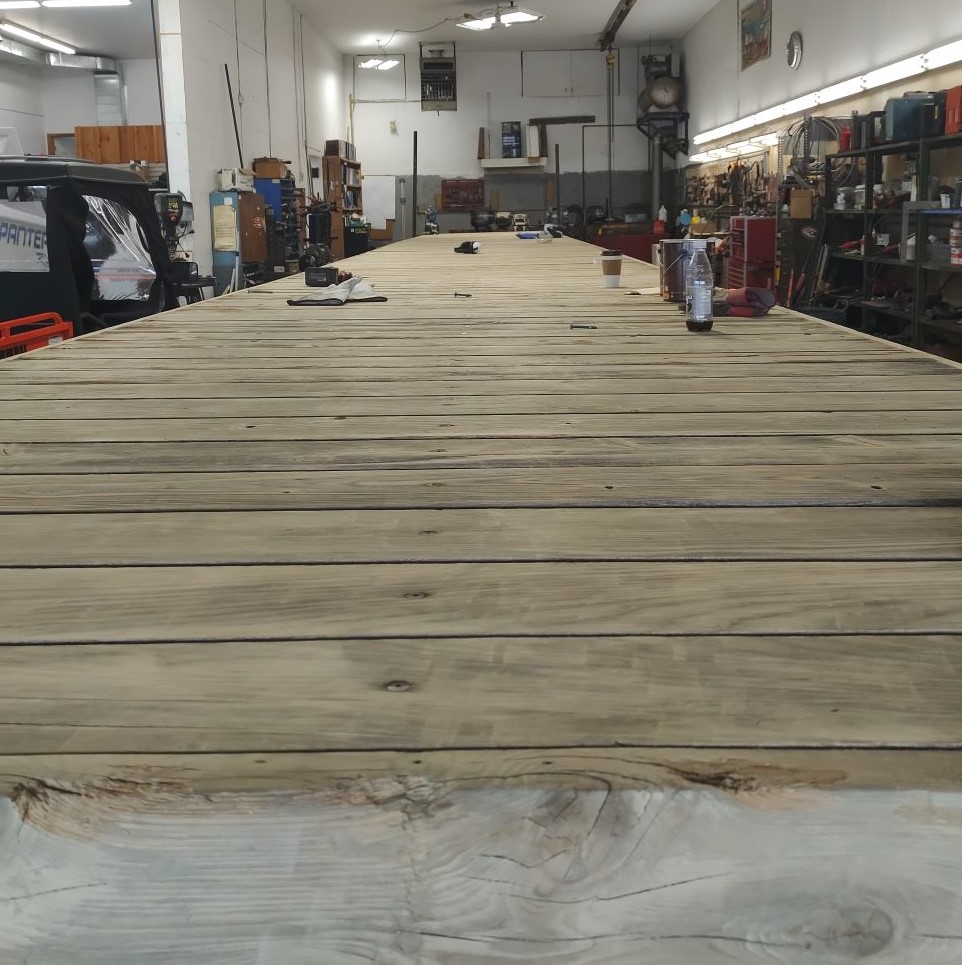 The service shop has been cleaned out so we can now fit a 60' dock in out of the cold.