We worked until almost Christmas and took a few weeks off. Once we returned at the first of January, we have been working flat-out building docks for our upgraded harbour and for local home owners along the Ottawa River. The picture above is what is in the shop right now. This is a large U-shaped floating dock with a built in boat lift that will spend it's summers just downstream from our own harbour.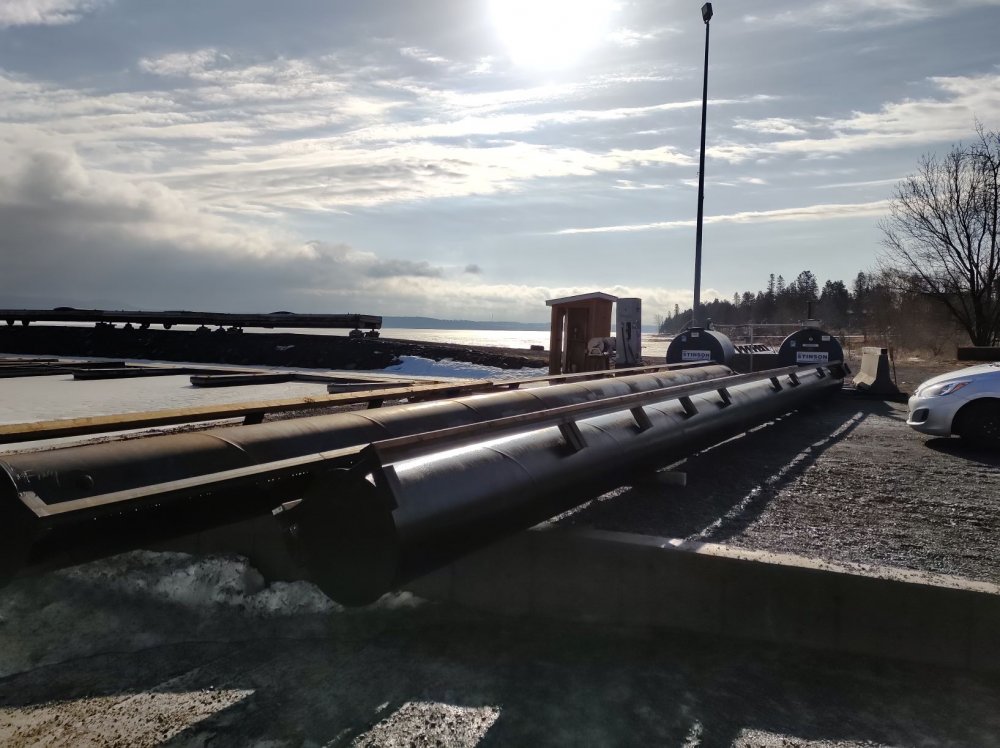 These long slips will be in our harbour this summer. After the work we did last summer, we now have a larger harbour where these docks will go.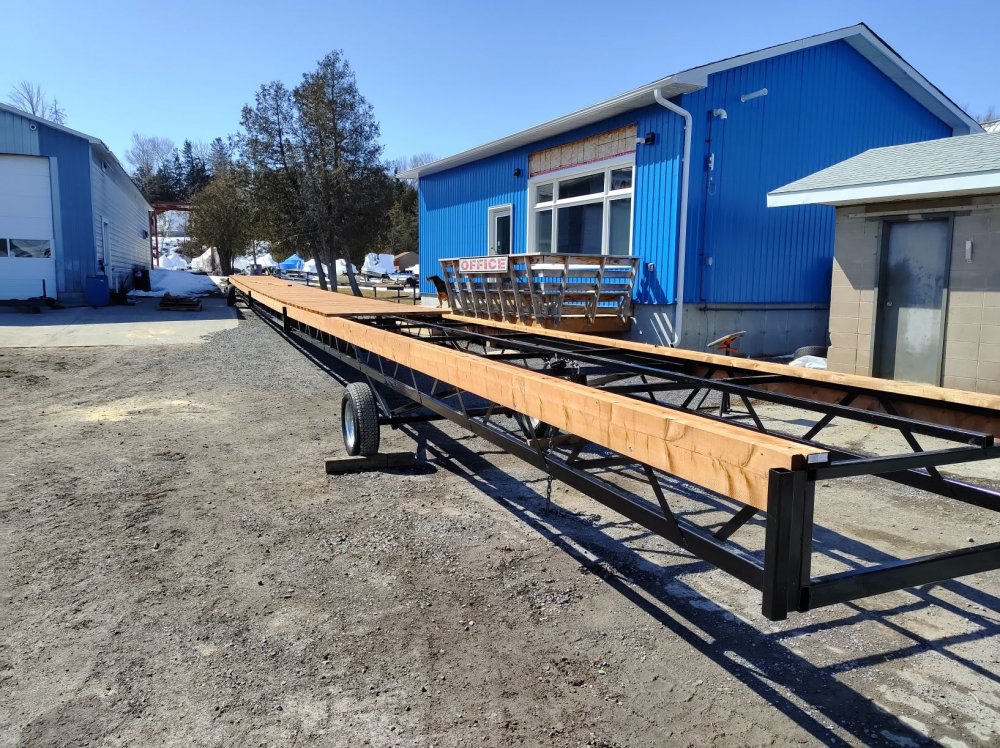 This ramp is 75 feet long, was built in our service shop in four sections and welded together on the way out.
All these projects start out the same way. Steel tubes are shipped in from out supplier.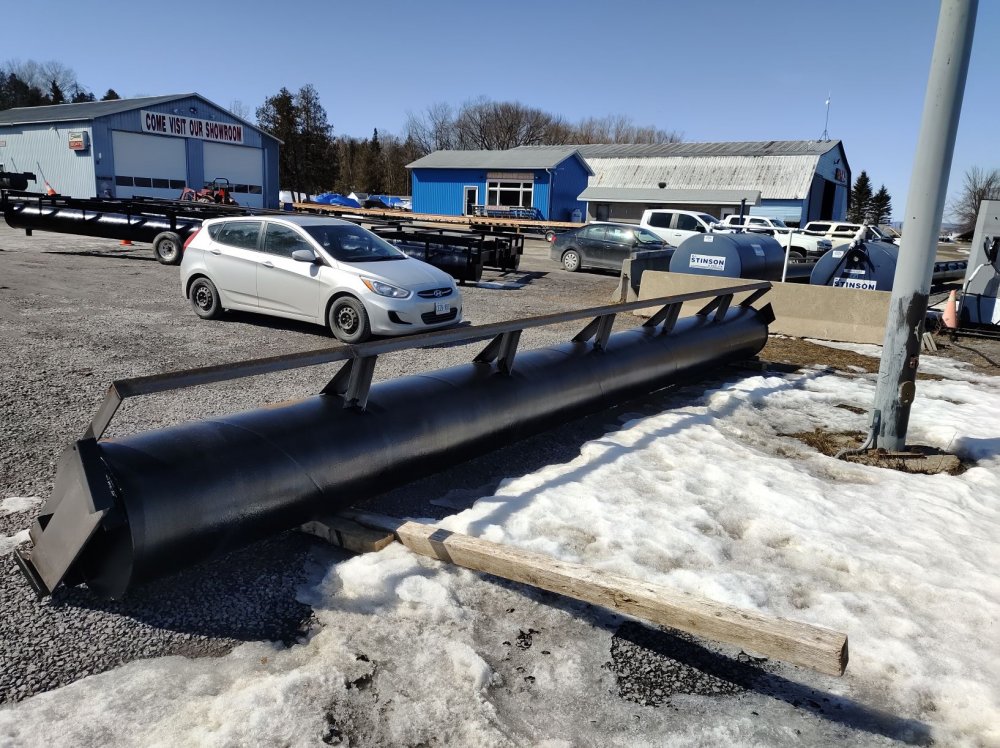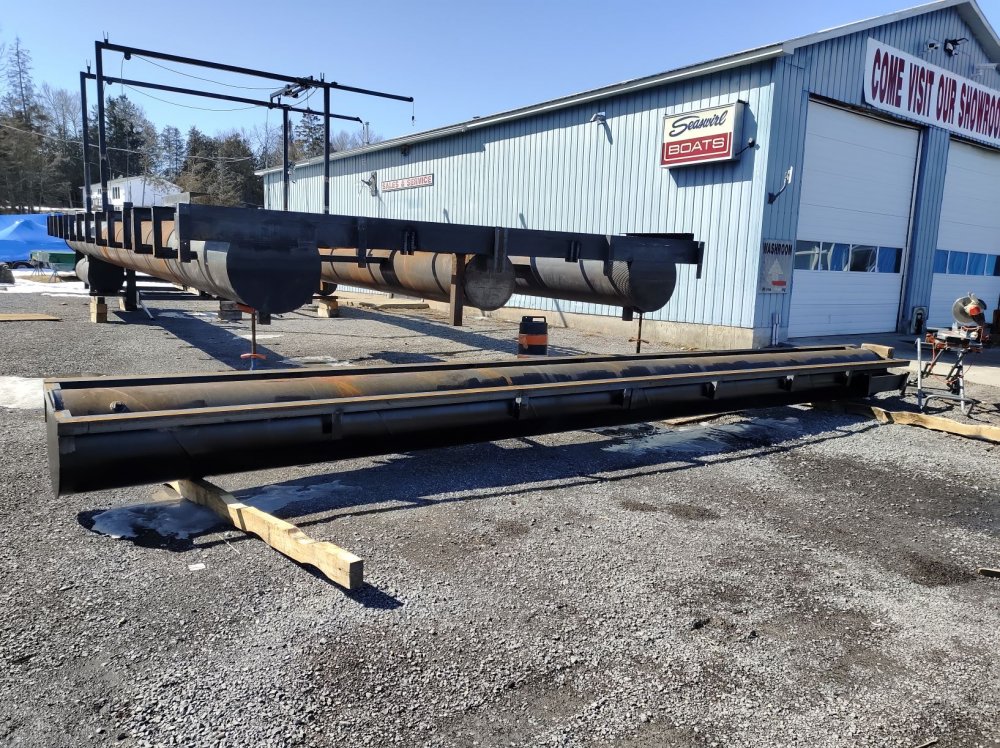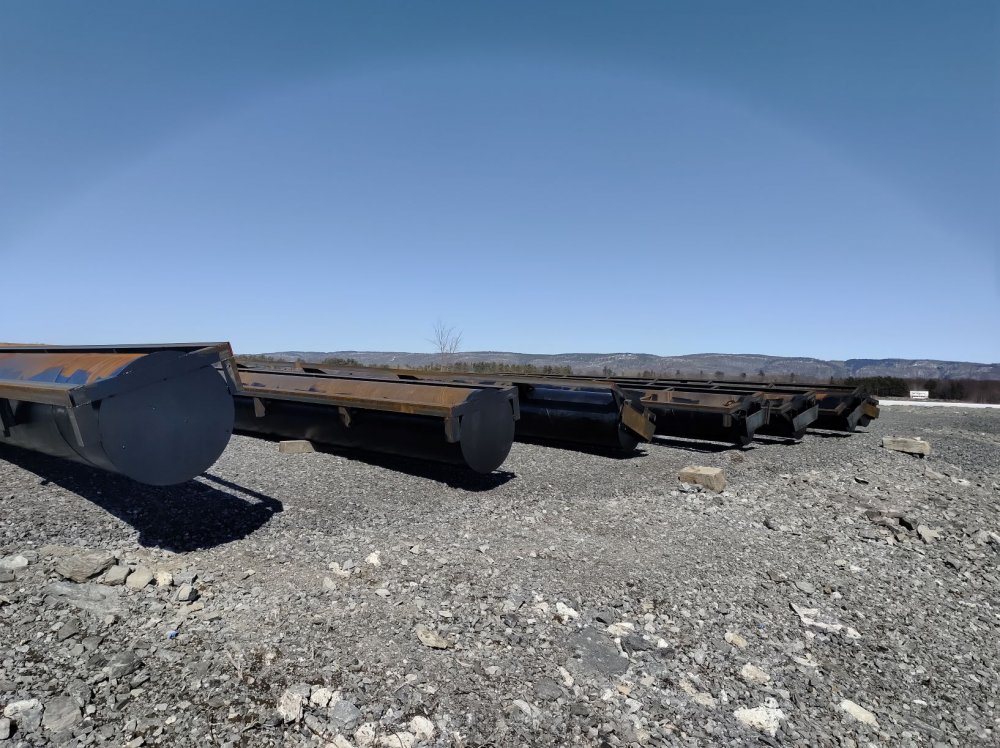 The above photos show all the new slips we have built for our harbour this winter. Decking is going on them starting today.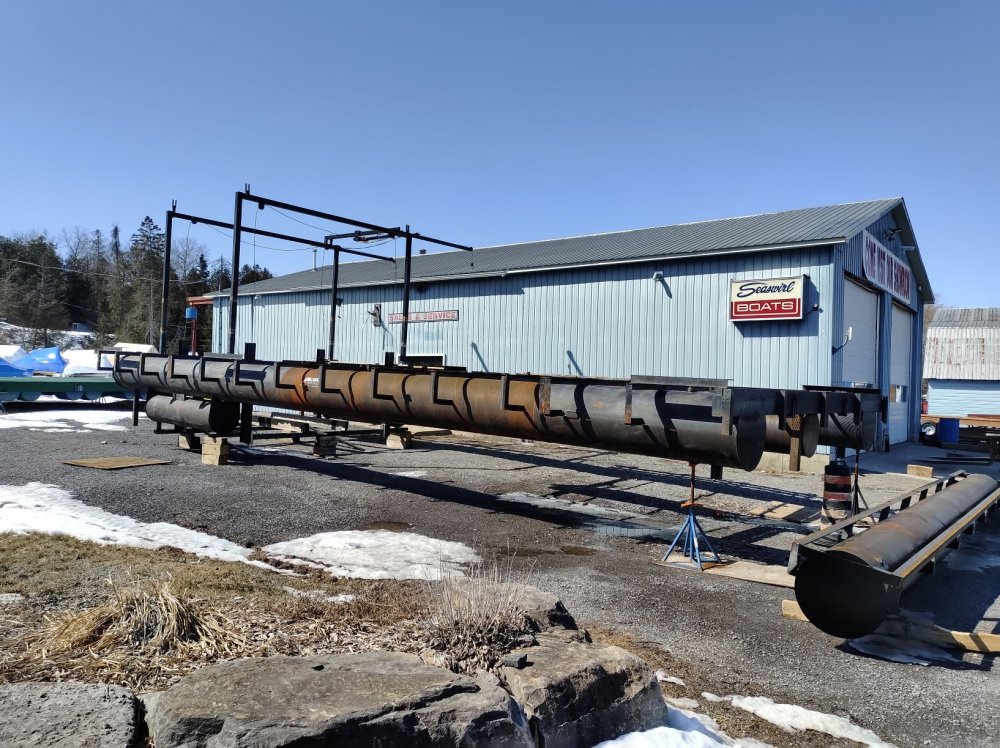 This boat lift dock with shelter was originally built here about 10 years ago. This year, we are adding 17' to the overall length of the dock.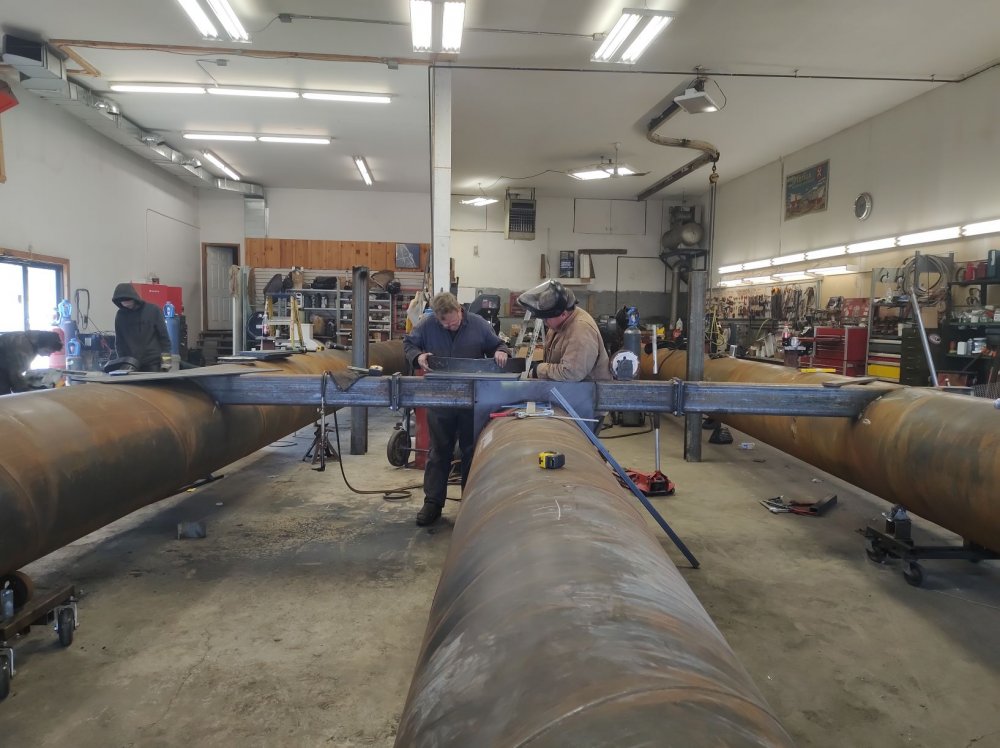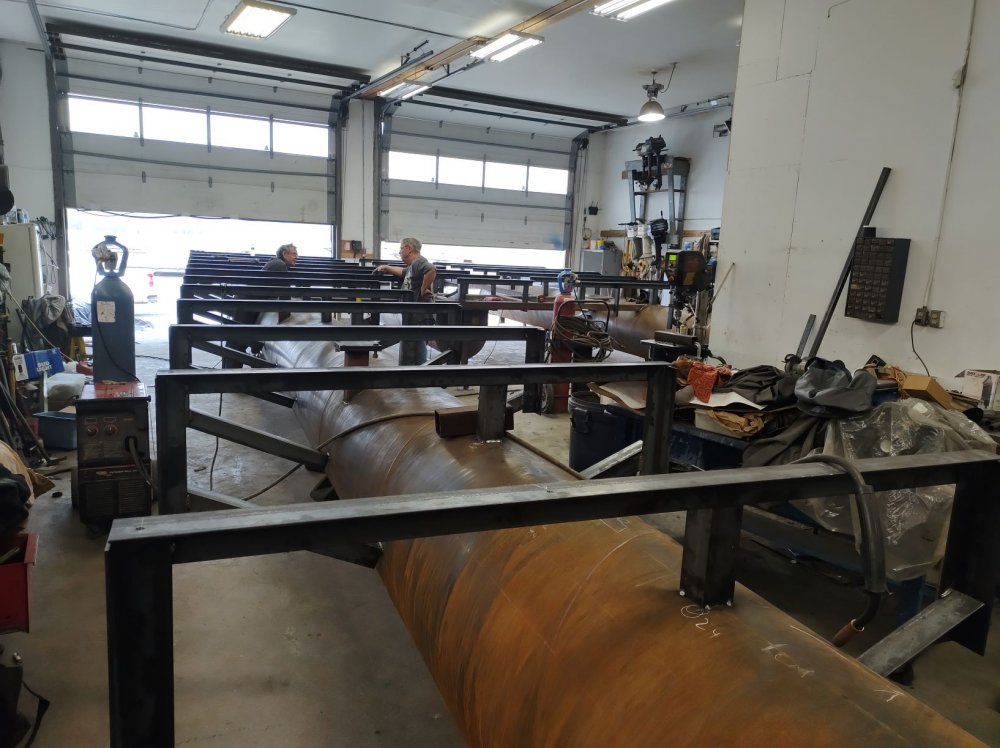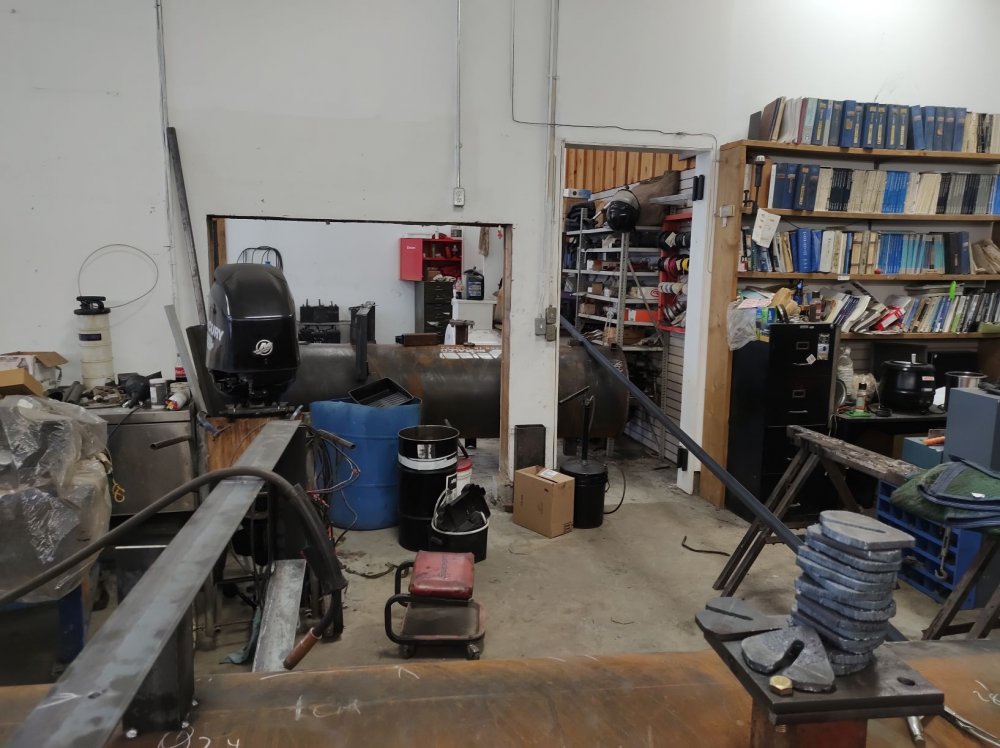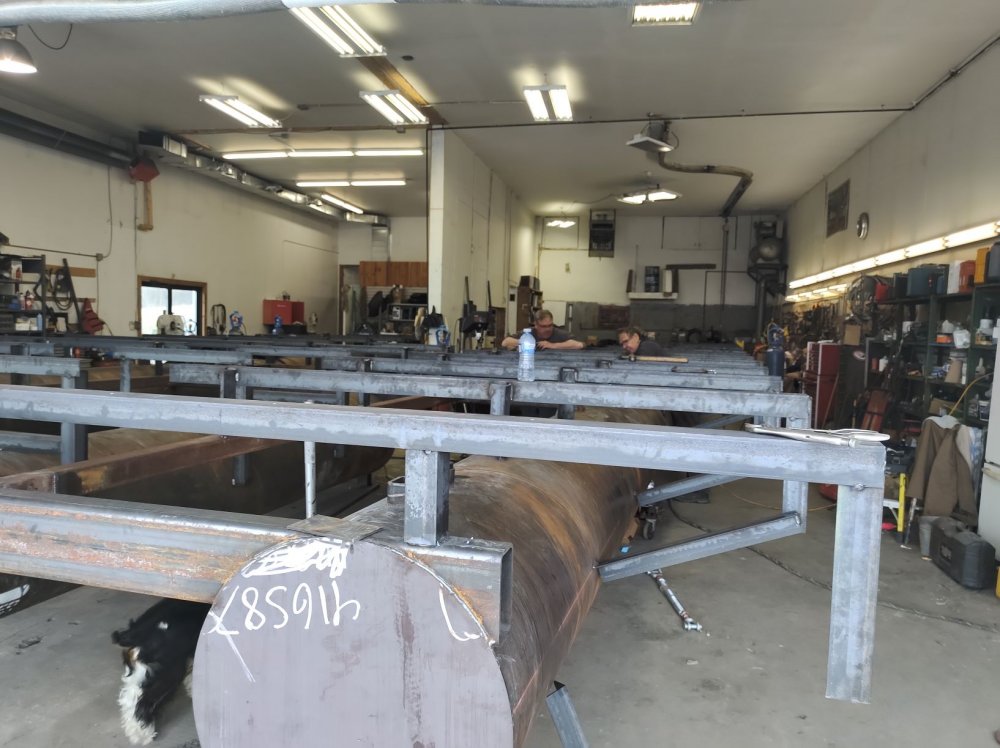 The large U-shaped dock with integrated boat lift. Built inside the shop. It is so big that it occupies almost all available floor space. It is coming apart today and will be in the yard tomorrow.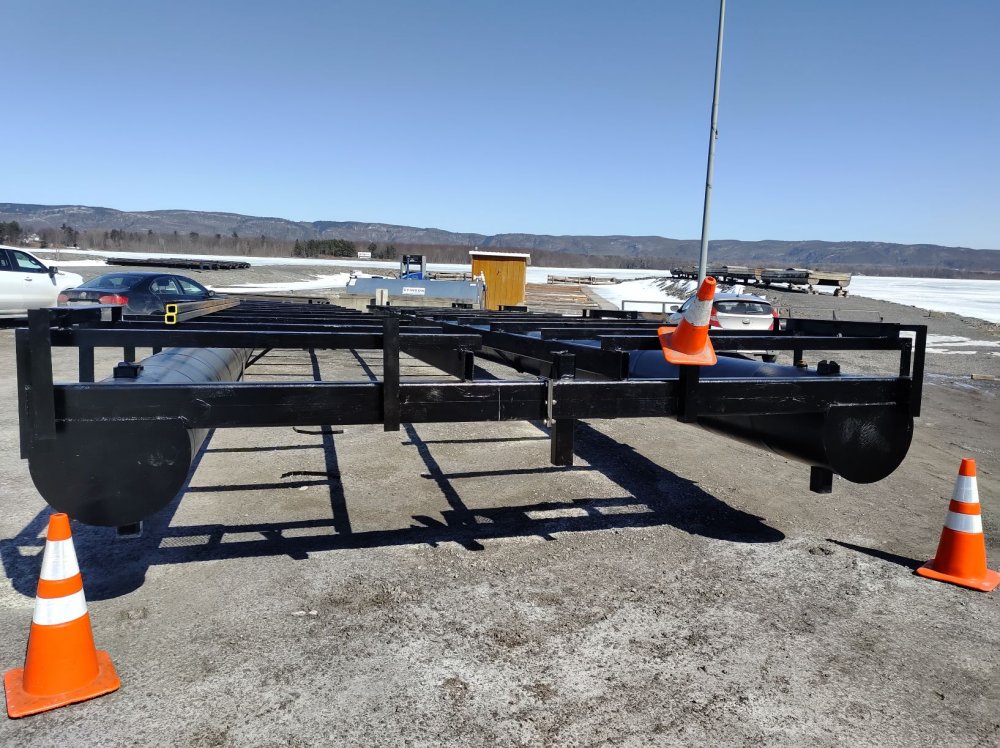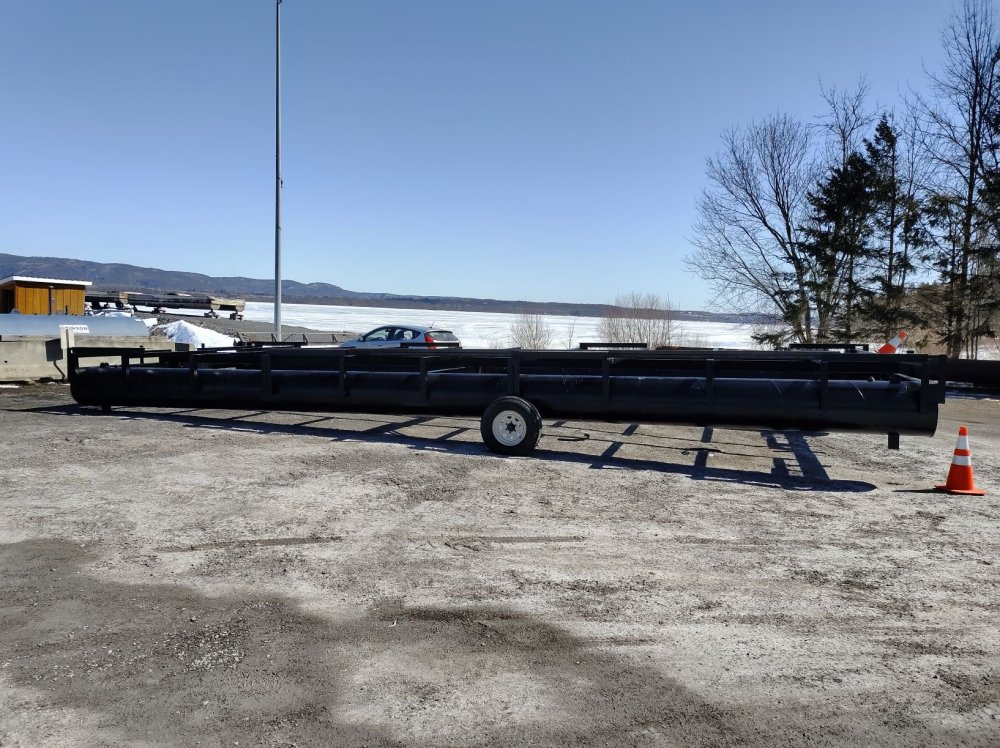 This large floating platfrom will be delivered to Barlow Crescent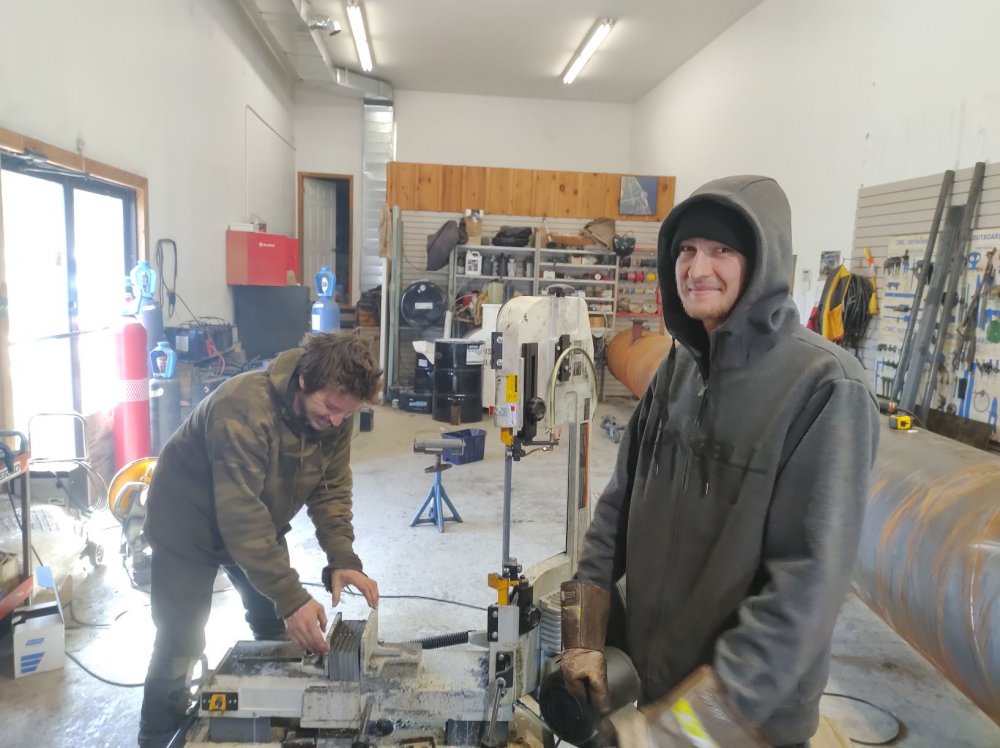 After working in the shop all winter, Tyler and Mac are looking forward to getting on the river to deliver all the new docks.