It seems to be harder to find good, dependable, affordable winter service options for PWC owners in the Ottawa area. Over the summer we've heard from many SeaDoo, JetSki, and Yamaha Waverunner owners that they've had issues in this regard. At Port of Call Marina, we make it easy for PWC owners. We keep the pricing options very simple so there are no surprises in the Fall, or in the Spring when you are ready to rip.
Our staff has the expertise to winterize all brands of PWC. We use quality OEM lube and parts. So if you have a Yamaha, we use the factory recommended Yamalube oil. The same holds true with Kawasaki, SeaDoo and most other brands of marine engines that we service.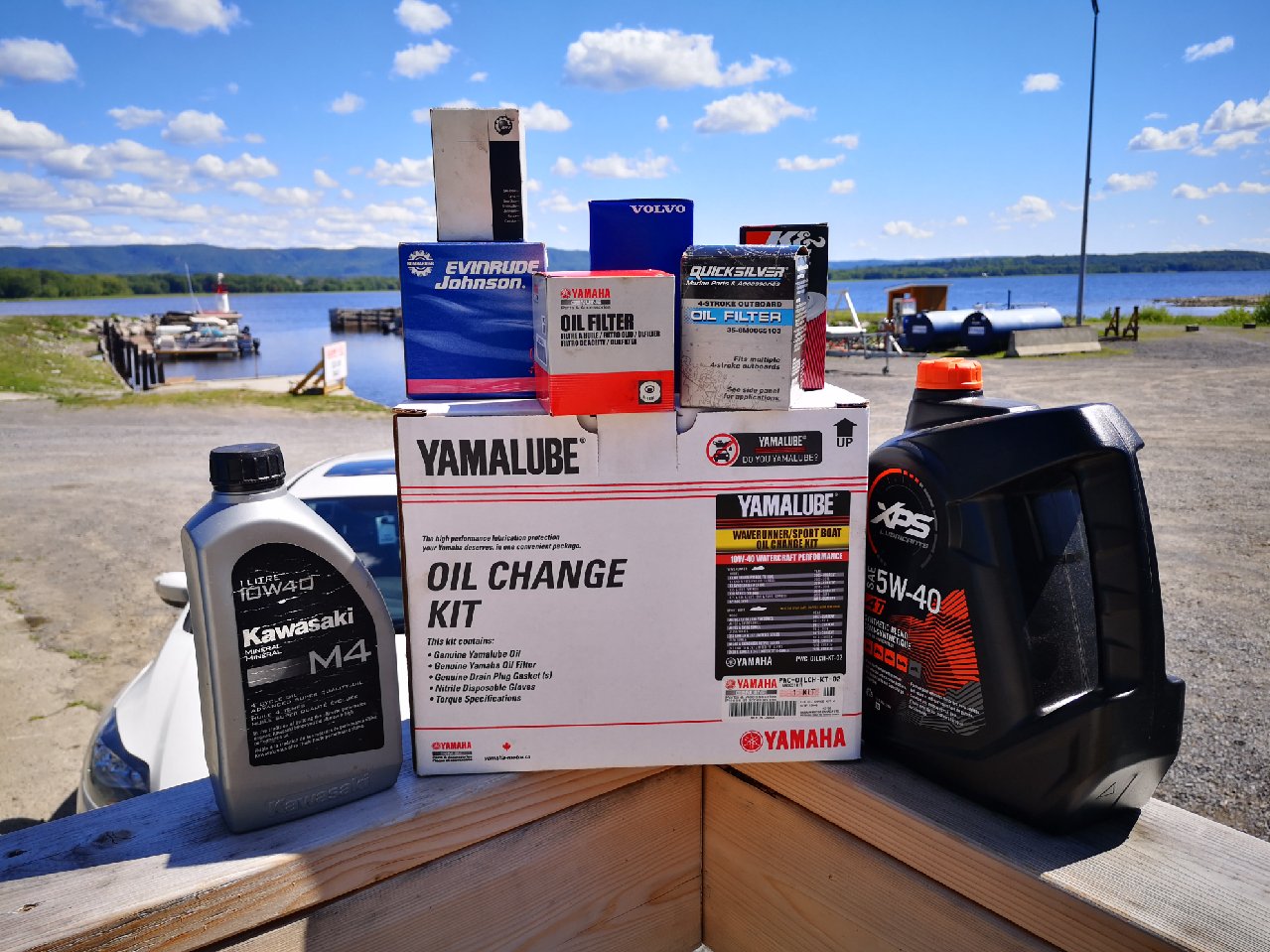 We use factory recommended lubricants and filters when we winterize your PWC.
Modern Personal Watercraft (PWC) all now have four-stroke motors. While four strokes have proven to be more reliable and efficient, an oil change is required at least annually. Many of these four-stroke motors are supercharged with intercoolers. Extra care needs to be taken when winterizing these high-performance machines. We have the experience, so you can rest easy knowing your watercraft is in good hands for the winter.
Our winter service rates for all brands of personal watercraft.
| item | Winterizing | Winterizing & Storage |
| --- | --- | --- |
| 2 Stroke PWC | $225.00 | $475.00 |
| 4 Stroke PWC | $275.00 | $525.00 |
The above prices are from 2018, 2019 prices have not been set and may be subject to a small increase.